For a qualified tree removal, tree trimming, tree pruning and tree care service in The Woodlands, Texas use
The Woodlands Tree Service
and receive superior service with affordable prices. The Woodlands Tree Service has been in the tree care industry for over 30 years and can help with all your pruning and difficult tree removal situations. We offer free estimates and are insured for your protection. Proper tree trimming is essential because wrongful tree cutting can kill your trees and make structural growth preform wrong. When you use our tree services you can expect a professional tree care company with superior services and great prices. The Woodlands tree removal services specialize in dangerous trees and difficult removals. Call today for your free quote and a skillful tree company.
281-713-3392
Tree Services The Woodlands TX Free Estimates & Quality Work
What Are The Services We Offer?
Tree Removal - Tree Trimming - Tree Pruning - Lot Clearing

Debris Removal - Stump Grinding- Land Clearing - Tree Spraying

Tree Fertilizing - Multiple Removal - Dead Tree Removal - Pine Tree Removal

Senior Discounts - Tree Cutting - Tree Care Functions - Emergency Tree Service


Free Estimates & Low Prices You Can Afford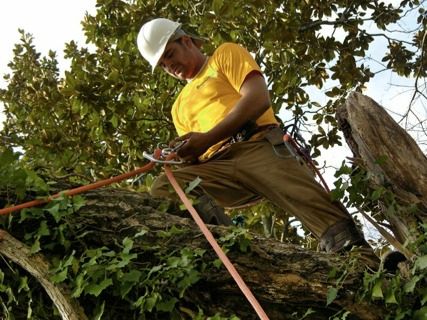 Tree Removal -
Tree cutting has been our profession for over 30 years. The Woodlands tree removal services can help with all your tree cutting, tree trimming, dangerous and hard to reach trees that need to be cut. We work with all residential and commercial clients all over The Woodlands, Spring, Tomball, Conroe and Houston, TX. Each tree is unique which requires a special removal process and should be done by a professional who has years of experience and knowledge so damage is prevented to your home and people around. Call for your free low price quote and receive excellent tree removal work.
Tree Trimming -
Trees can bring beauty to your home and property so have them trimmed by a professional and keep them growing healthier for years to come. Our tree trimming service in The Woodlands can beautify a tree and bring out the best your lawn has to offer. Keeping a beautiful landscape helps the value of your home or property rise and makes a house become a home. Proper trimming the dead and pruning out the inside growth will strength the structural core and help keep it free from diseases and bug infestation. The Woodlands tree trimming service guarantees all our trimming and pruning services with low prices and quality work.
Emergency Tree Removal -
Our emergency tree cutting service in The Woodlands can help with any unexpected occurrences that can happen anytime day or night. Understanding that trees can fall on your home or property structure, The Woodlands emergency tree removal service has a crew of experienced tree cutters ready 24/7 to help with any urgent tree care needed.
Lot Clearing -
We can clear your lot with low rates and get the job done on time with out damaging your property or trees you want to keep. The Woodlands lot clearing service has all the right equipment and know how to clear your lot or land exactly the way you want with affordable prices. For quality lot clearing services call today and save. Your superior lot & land clearing service for The Woodlands, Tomball, Conroe, Spring and Houston, Texas.
Debris Removal -
We will remove any unwanted debris, sticks, logs, brush piles, fallen trees, or stacks of limbs from your property with our fast and dependable debris removal company. Ice storm and high winds can break limbs and branches from trees within seconds. Our debris removal services will pick up all your unwanted limbs and brush piles with low prices
Senior Discount -
Seniors the age of (63) or older will receive 10% off any tree service that is preform. It must be brought to the attention of your salesman before the contract is signed.
Tree Spraying
- The Woodlands offers a complete tree spraying crew that will spray against diseases and bug infestation. Pine beetles attack many pine trees all over The Woodlands, Conroe, Tomball, Spring, Humble and Houston, Texas. Did you know that pine beetles can kill a pine tree within 2 weeks of being infested? We offer a preventative pine beetle spray that will guard your trees from beetle attack and will help save your pines. When you spray more then 4 pines ask about our multiple tree discount price.
Tree Service The Woodlands, Conroe, Spring, Tomball and Houston, Texas.
Free Estimates & Low Prices!
281-713-3392
Home
-
Tree Care Services
-
Tree Removal
-
Tree Trimming
-
Contact Us