The Woodlands Tree Service offers a superior tree removal, tree trimming, tree cutting and tree care service company in The Woodlands, Spring, Tomball, Conroe, Magnolia and Houston, TX. We specialize in dangerous, dead, pine, oak, and difficult tree removal service and custom tree trimming functions for all The Woodlands, Texas. Our professional tree company provides free estimates and will send a certified tree team specialist to help you decide what should be trimmed, pruned or removed according to your needs and situation.

Tree Service The Woodlands TX
281-713-3392
Free Estimates
Tree Removal Services
-
Tree Cutting
-
Tree Trimming & Pruning
Lot & Land Clearing
-
Debris Removal Service
-
Stump Grinding
Tree Spraying
-
Tree Fertilizing
-
Tree Shaping & Thinning Functions
Multiple Trees Cut
-
Limbs Trimmed
-
Branches Pruned
-
Senior Discounts
Dead Tree Removal
-
Pine Tree Removal
-
Emergency Tree Removal
Affordable Prices
-
Free Estimates
The Woodlands Tree Service has been in the tree care industry for over 40 years and is fully insured. We help residential and commercial clients all over Harris and Montgomery County, Texas. Our Woodlands tree removal services can handle any job large or small with affordable low prices and quality work.
Free Estimates - Low Prices!
Why Should We Use Woodlands Tree Service

281-713-3392
Woodlands tree company is licensed and bonded along with offering a wealth of experience and expertise, at the same prices as inexperienced tree services. The right tree removal service is important when it comes to cutting down dangerous trees around your home or property. Woodlands Tree Service has the experience and uses all the safest safety techniques the tree removal industry has to offer. Whether you are a large woodland owner or have a small tree in a small garden, Woodlands tree service can be of service to you. Healthy and safe trees enhance the quality of the environment and home. Our tree service in Woodlands works through out Woodlands, Magnolia, and Houston Texas. Woodlands tree service has built an enviable reputation for skilled detailed attention to all aspects of tree care, conservation and cultivation.
We are proud to say that a majority of our business is by client recommendation and we are a major tree service to many local authorities and private companies. We have a large portfolio of satisfied repeat customers who rely upon us for their tree management needs. Our tree service in The Woodlands has a team of skilled arborist and foresters that can undertake any aspect of tree care functions from tree trimming to tree removals, using the latest techniques and equipment.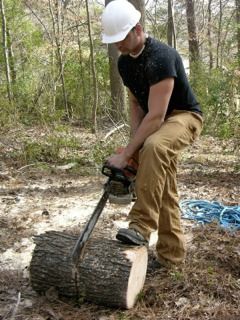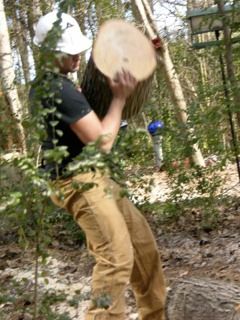 Our network of highly trained individuals along with the company meet the demands of all Health & Safety Legislation at all times. We work only to the highest standards and with the greatest integrity. Other companies offer tree management services at various standards and prices. Poor quality tree care can kill valuable trees, cause hazardous conditions and significantly reduce the value of property. We offer competitive costs that are reasonable in relation to the high quality of work our contractor will undertake.
In Texas, The Woodslands area is a beautiful city with a population of over 85,000 residents and commercial land owners. With shopping mall, over 150 restaurants and many schools and parks. The Woodlands in is located highway 45, north of Houston, Texas.


Woodlands Tree Service

281-713-3392

Houston Tree Service
www.woodlandstreeservices.com
Spring Tree Service
Kingwood Tree Service
Tree Service The Woodlands - Tree Removal The Woodlans - Tree Trimming/Pruning The Woodlands

Home - Tree Care Services - Tree Removal - Tree Trimming - Contact Us