Our tree removal service in The Woodlands, Conroe, Spring, Tomball and Houston, Texas can help you with all your tree cutting needs. The Woodlands tree removal services can remove any unwanted trees, shrubs, bushes, limbs or branches you need cut with affordable prices. We are insured and can handle any job large or small with quality work. Dead, pine, oak tree removal service is very dangerous, and should be preformed by a professional who is insured and has many years of tree removal experience. Call The
Woodlands Tree Service
today and receive a low price with superior work.
Tree Removal The Woodlands, Conroe, Spring, Tomball and Houston, Texas

281-713-3392
Free Estimates & Low Prices
Dead Tree Removal - Pine Tree Removal - Tree Removal - Tree Cutting
Emergency Tree Removal - Multiple Trees Cut - Senior Discounts - Free Est
Tree Trimming - Tree Pruning - Lot Clearing - Land Clearing - Debris Removal
Limbs Cut - Branches Trimmed - Bobcat Services - Crane Rental - Low Prices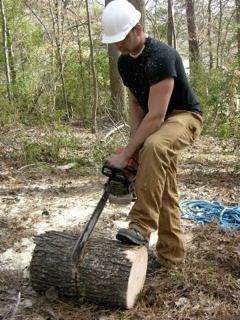 We work hard for many residential and commercial properties all over Texas. With over 40 years of professional service, your job will get done on time and without damage to your home or property!
Pine Tree Removal The Woodlands -
Call for our professional pine tree cutting service and save with our low prices. Pines grow tall and most of the time need to be climbed by a professional tree climber and pieced down in sections. The Woodlands pine trees can reach a height of almost 120' feet tall and 4' in diameter. Do not attempt to climb a pine tree unless you have many years of experience and knowledge. Use The Woodlands Tree Service for all your pine tree cutting services and get the job done right!